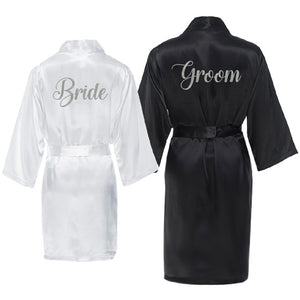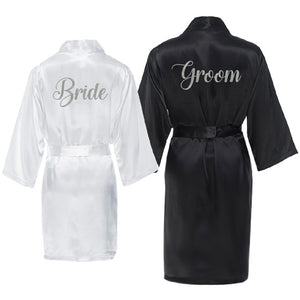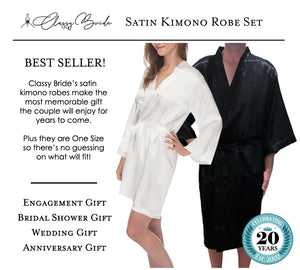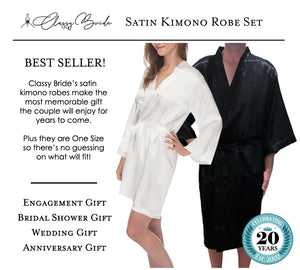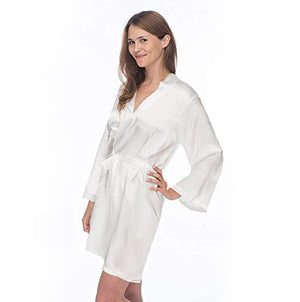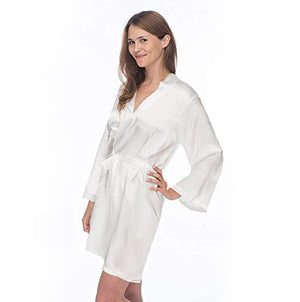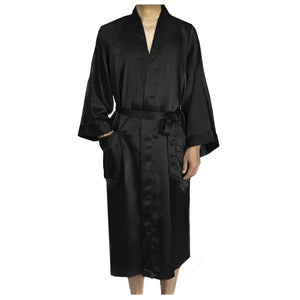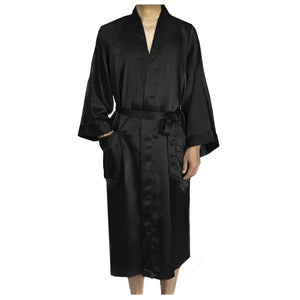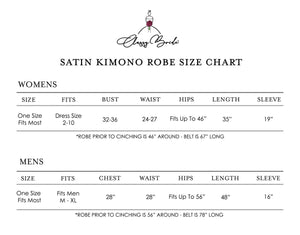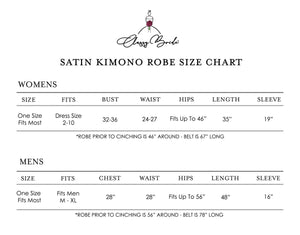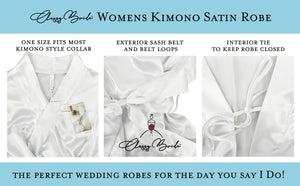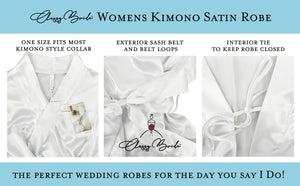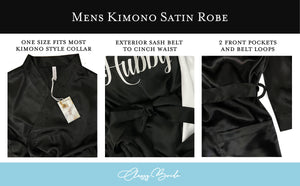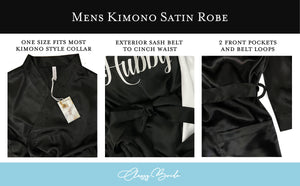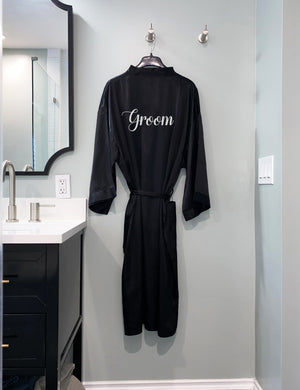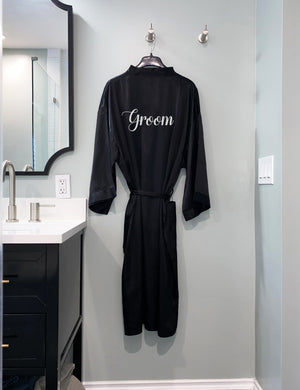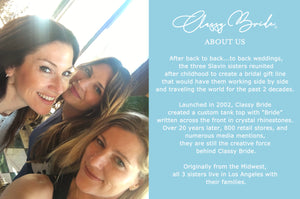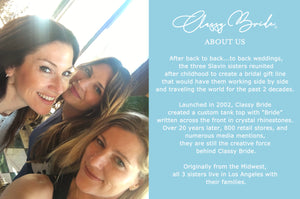 On Sale
Bride and Groom Robe Set
Here comes the Bride...and Groom in their matching satin robes! The perfect special gift that will make the happy couple blush. Practical and personal, the bride and groom will enjoy these robes for years. This satin robe set will be a unique and luxurious gift. Our satin robes feel so luxurious on and flatter all shapes and sizes...a true classic robe to enjoy for years to come! These robes comes with an interior tie to tighten or loosen the robe as well as a removable sash belt. Get ready for your wedding day photo op or honeymoon pics!

Available with Bride and Groom embroidered in Silver Gray thread on the back.


SIZING

Women's One Size Fits Most
Fits dress size 2-10
Bust 32-36,
Waist 24"-27"
Length 35"

Long Men's Black: One Size Fits All
Measures 58" Round Laying Flat
Length 48" Long.

Machine Wash Cold, Tumble Dry Low

Set of 2 Embroidered Luxurious Satin Robes

White Robe Embroidered with Bride

Black

Robe Embroidered with Groom

Great Couples Gift

One Size Fits Most: Womens Robe 35" Long and Mens Robes 48" Long